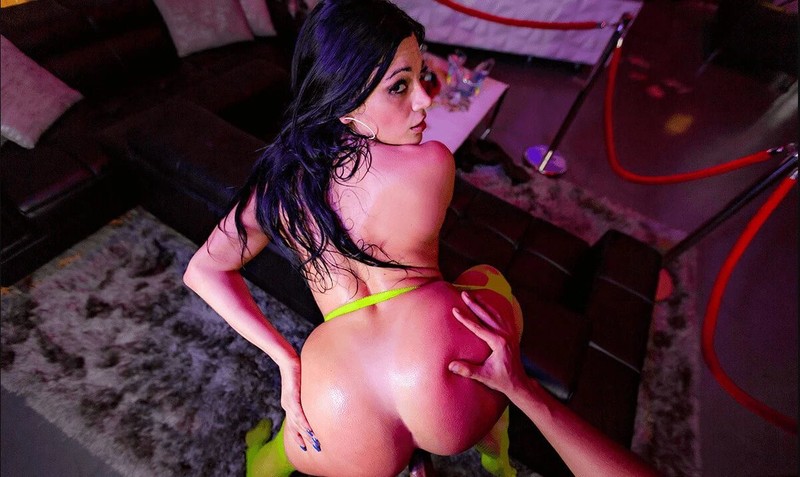 In Da Club – Mona Azar (Oculus 6K)
Starring: Mona Azar
Release Date: 2022
Studio: SLROriginals
Tags: best vr porn, vr porn, vr videos online, virtual reality porn, xvirtualpornbb, cowgirl, hardcore, big.tits, 1on1, big.ass, bubble.butt, vr.porn, dark.hair, piercing, 2900p, mona.azar,

OFFICIAL: Imagine the ultimate stripclub experience. A beautiful babe on stage with only YOU to show off for, and a stack of cash that's going to keep that ass shaking for you all night long. But if that's where your dreams stop, then you're not trying hard enough, because in the latest SLR Original we're cranking up the heat "In Da Club" and letting you FUCK your stripper, Mona Azar! She's got a deliciously round ass, perfect tits to wrap around your cock, and a bottomless appetite for your cum – and there's no bouncer to stop you this time!
File Name: slr220115maidc-2900.mp4
Duration: 01:02:10
File Size: 13.21 GB
Resolution: 5800 x 2900
Video: mp4
Audio: AAC
The world's #1 VR Porn site
New VR porn videos, Games Porn and more Content every day. We love VR. xVirtualPornbb.com is ground zero for the virtual reality porn revolution. We understand that VR Porno is a driving force for the adoption of virtual reality. And adult VR helps fuel the technological innovations required to make VR a reality. xVirtualPornbb.com is compatible with all vr headsets.