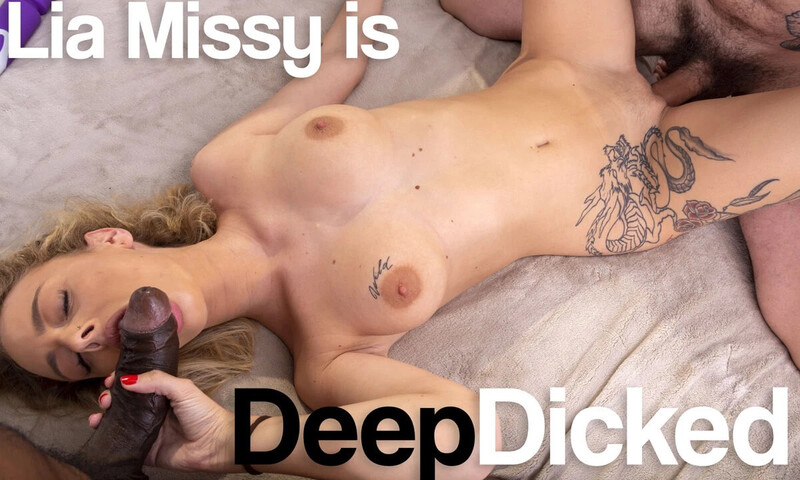 Lya Missy is DeepDicked [6K, 2880p, Oculus Rift / Vive]
Starring: Lya Missy
Release Date: 2020-11-11
Studio: perVRt / SexLikeReal
Tags: best vr porn, vr porn, vr videos online, virtual reality porn, xvirtualpornbb, blowjob, doggy.style, missionary, hardcore, shaved.pussy, blonde, cunnilingus, cumshot, pov, slim, vr.porn, threesome, interracial, big.black.cock, mmf, spanish, 2880p, lya.missy,

Have you ever had the joy of sharing your girlfriend with another guy? Or even just some random, horny slut? There's NOTHING like watching the babe you're fucking greedily sucking down another cock while you stuffing her pussy with your own thick shaft, but studio perVRt ups the ante with utterly gorgeous amateur Lya Missy starring in this threesome VR porn video! She's hot, she's horny, and she's desperate to be fucked from both ends, so grab your VR headset and join Lya Missy and your buddy for a threesome that's sure to satisfy!
File Name: Lya Missy-20-11-11-6k.mp4
Duration: 00:12:46
File Size: 4.44 GB
Resolution: 5760 x 2880
Video: mp4
Audio: AAC
The world's #1 VR Porn site
New VR porn videos, Games Porn and more Content every day. We love VR. xVirtualPornbb.com is ground zero for the virtual reality porn revolution. We understand that VR Porno is a driving force for the adoption of virtual reality. And adult VR helps fuel the technological innovations required to make VR a reality. xVirtualPornbb.com is compatible with all vr headsets.