PSE – Victoria June (Oculus)
Starring: Victoria June
Release Date: May 16, 2018
Studio: NaughtyAmericaVR
Tags: best vr porn, vr porn, vr videos online, virtual reality porn, xvirtualpornbb, American, Big Fake Tits, Big Tits, Black Hair, Blow Job, Bubble Butt, Cum on Tits, Fake Tits, Foot Fetish, Latina, , Lingerie, , POV, PSE Porn Star Experience, Shaved, Stockings, Titty Fucking, Virtual Reality, VR Porn

BIG TITS BOUNCING! That's a sure sign that Victoria June is here and in Virtual Reality! The horny Latina, has arrived here at Naughty America VR just for you, and her large nipples are hard already as she imagines all the things she's going to do to you and your dick. Just imagine: one moment you're sitting on a couch, the next moment Victoria June, clad in lingerie, stockings and heels, struts across the room and tells you she's going to fuck you. Yes, it's that kind of day! But first she's going to try to play a little lusty game of tic-tac-toe with you and see if you can get her X'd before she Os. Can you do that?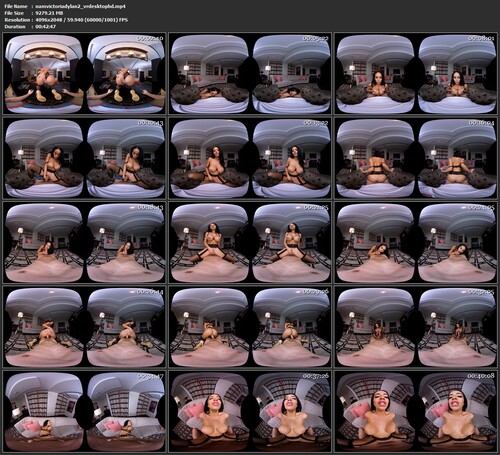 File Name: namvictoriadylan2_vrdesktophd.mp4
Duration: 00:42:47
File Size: 9.06 GB
Resolution: 4096 x 2048
Video: mp4
Audio: AAC
► Download or WATCH ONLINE | namvictoriadylan2_vrdesktophd.mp4
The world's #1 VR Porn site
New VR porn videos, Games Porn and more Content every day. We love VR. xVirtualPornbb.com is ground zero for the virtual reality porn revolution. We understand that VR Porno is a driving force for the adoption of virtual reality. And adult VR helps fuel the technological innovations required to make VR a reality. xVirtualPornbb.com is compatible with all vr headsets.